presents
My-Enema!
This page will keep you up to date on new releases, sales, and what's in the Member's Area!
You need to upgrade your Flash Player
These are screencaps from several of our High-Res Videos!
---
My-enema.com, Enemarotica.com and StonefoxProductions.com are owned by The Collector, Inc., a subsidiary of
Laser Systems Development Corp.
Please do not freak out when you see a charge from Laser Systems on your statement!
---
What My-Enema is all about!
My-Enema is Enemarotica's new site for personal recollections of enemas given, received, or observed - on DVD, in Video Downloads or in Photos.
Many of you have experiences with enemas that influenced your life and we seek to re-create these moments.
In addition to being able to view the videos in the My-Enema Theatre, you can go to the Member's Area and see new clips every week from Enemarotica, Anika Sondholm, Beth Tyler and My-Enema videos.
---
We have a mailing list. You are not automatically on it.
You can subscribe to The Collector and Anika's irregular Newsletter, announcing new releases, freebies, video downloads and other events.
We will never sell or pass your email address on to anyone. You're safe. Full stop.
---
Been looking for those expulsion and "scat" scenes we edit out of My-Enema videos?
First, be sure they're legal in your locality, then click here.
---
31,197 Enema Photos on one DVD-ROM!
"The Collector's Hard Drive" on a DVD-ROM - Updated August 14th! - Rev. 10.1 released!
---
20 years worth of VHS and DVD, converted to Hi-Res downloads!
Now, every Enemarotica DVD ever made is available to download in the same high resolution you'd get on the DVD!
Siobhan, Margo, Fiona, Kara, Cydney, Madame X, Jordan and all the rest are listed alphabetically in the My-Enema Theatre.
Here are the latest additions to The Collector's Hi-Res releases!
Kaz in a 3½-hour extravaganza: Kaz's Kleanout! Now available in the My-Enema Theater!
Sabrina & Tori in "Splattered Spa"! Now available in the My-Enema Theater!
Siobhán and Sarah in "The Collector's Collection", Volume 1! Now available in the My-Enema Theater!
Lola meets Maeve, passed-out in herbathtub! Now available in the My-Enema Theater!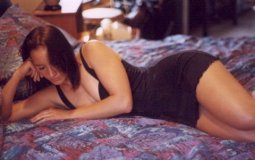 Margo Brings a Friend! Now available in the My-Enema Theater!
Gush & Rush! Now available in the My-Enema Theater!
Kaz in "Fillerup"! Now available in the My-Enema Theater!
Kaz's Korner! Now available in the My-Enema Theater!
Pajama Party II! Available now in the My-Enema Theater!
Anika and Sabrina attend E-Fest 2002! Available now in the My-Enema Theater!
---
Enema PhoneSex, Anyone?
For a limited time only, it's only $1.99/minute (regularly $2.99/minute)
New Customer Bonus: $5 off your first call.
Click here for more info!
---
Updated 22 November 2014
Our Member's Area contains 6 great video segments. These are complete scenes that are as long as 15 minutes or more! We rotate in six new segments each week! The price of a one week membership is $11.95. Our one month non-recurring membership is $19.95.
You do not have to be a member to purchase downloads or DVDs, but members get a 10% discount on purchases of downloads and DVDs! You also have the option to play them on your Apple product!
Maeve's so plugged-up, she takes two 2-quart enemas before she can expel!
Porn Star Samantha Bond loses her enema virginity!
Tiny wee Kaz barely finishes the 2-quart combo syringe !
Dakota and Buffy show how they get on together!
Jennifer finishes a solo enema session, then catches her boyfriend coming home drunk!
Sabrina has a buttmunch session along with an enema!
---

Anika Sondholm Productions
Enemarotica is the sole agent and distributor for Anika's excellent DVD's and Downloads. Anika has been associated with Enemarotica since its beginning in the 1990s and she recently began producing her own material. We are very pleased to be able to represent her at my-enema.com!
---

---
Check out Stonefox Productions on Clips4sale:


---
My-Enema feels that we need to make an effort to keep our explicit materials out of the reach of children. That's why it takes proof-of-age in the form of a credit card to obtain our videos.
My-Enema will never sell or give your information to a third party. Not even Stonefox.
What's New My-Enema Theater Product Catalog Member's Area Become a Member Mail/Fax Orders Shipping Info About Enemas Terms of Service Related Links Contact Us